Home
>
Workstation Package- Work during the day ( 8am-6pm)
Workstation Package- Work during the day ( 8am-6pm)
Hotel Colonial Barcelona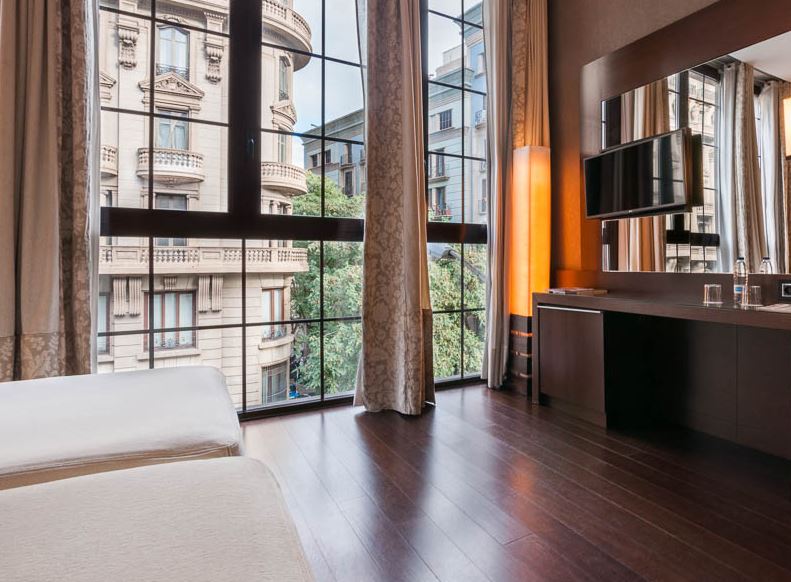 Workstation Package- Work during the day ( 8am-6pm)
Your working center is the Hotel COLONIAL BARCELONA.
Enjoy the comfort of being at home while working with all the advantages of an office, it is possible. We turned the rooms into your office.
Now more than ever, your office is where you are.
Choose the modality that best suits your needs.
From € 40 per day you will have an equipped room to work (day stay) and you can add a night stay for € 20.


The Hotel Colonial Barcelona has free high-speed Wi-Fi which facilitates all the Telework you need.
This package includes:
•Room hours from 8 to 18 hours
•Complimentary water bottle per day
•Possibility of up-to-date prints or photocopies
•Folder with folios + Gargallo Hotels pen
•Free Wi-Fi
•Kettle with tea and coffee
Note: The room schedule of the telecommuting package is from 10am to 4pm.
Then you must leave the room free for cleaning, it is not guaranteed that the room for teleworking is always the same.

*Pets are allowed.